Laugh like a child, crying like a baby, sleeping like a baby, fun like a kid … enjoy Rome as a child. With eyes carefree and curious of those who still have to be surprised by everything that surrounds it!
How is it possible? Come to Rome with your family!
Great city tours are awaitning, dedicated to families and children. Will Rome to capture the interest of children and young people? We are convinced that the history of the Eternal City seduce and fascinate all generations … turning knowledge of the places and the Roman culture during fun to share with the whole family.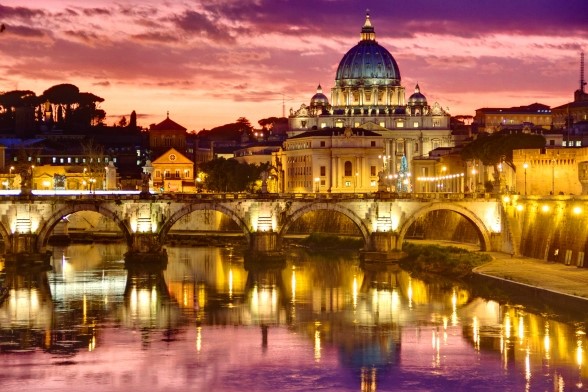 The beauty has many faces in Rome: the Colosseum, Via dei Fori Imperiali, Piazza Venezia, Trevi Fountain, Spanish Steps, Piazza del Popolo … without forgetting San Pietro, Castel Sant'Angelo, and much more.
Also try a different Rome: in the heart of Villa Borghese you will find the Biopark, 200 species of animals from 5 continents, you will fall in love with your kids … and you'll love it too!
Indulge in Rome from the Pincio terrace or the glimpse of the eternal city that will captivate you from the Janiculum.
And now some tip!
Should you want to visit Rome with family is essential to choose a location well-connected by public transport, which will allow you to quickly reach the hotel and all the attractions in the Eternal City.
For this reason the location of the Hotel Alpi is ideal for families: you can get there on foot from Termini station, which is the main hub of the metro and bus stations and from which we are just 500 meters. It is also easy to reach the main attractions of Rome.
After a day in the conquest of the eternal city what's better if you do not expect to find a family room equipped with all the comforts and terraces where you can go through the snapshots of memories that will remain forever etched in memory.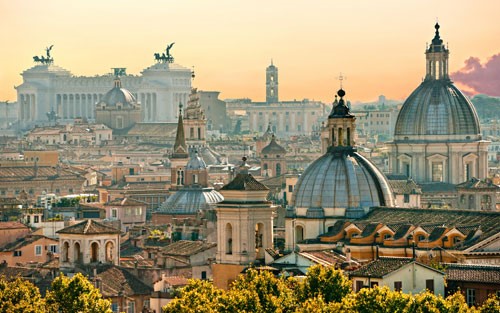 We wait you in Rome and at the Hotel Alpi.