Where to eat the real Cacio e Pepe in Rome
And which pasta to use for Cacio e Pepe
The queen of Roman pastas in recent years is her, her majesty Cacio e Pepe . A seemingly simple dish, created with 3 ingredients, Pasta, Cacio (Pecorino Romano) and Pepe, but in reality subtle and very complicated.
It is the best-selling Italian dish in the United States since 2018 and the one that has catalyzed an incredible international interest, surpassing the famous amatriciana and carbonara. But it is also one of the most difficult dishes to cook, despite the fact that Cacio e Pepe, as we have said, is made up of only 3 ingredients.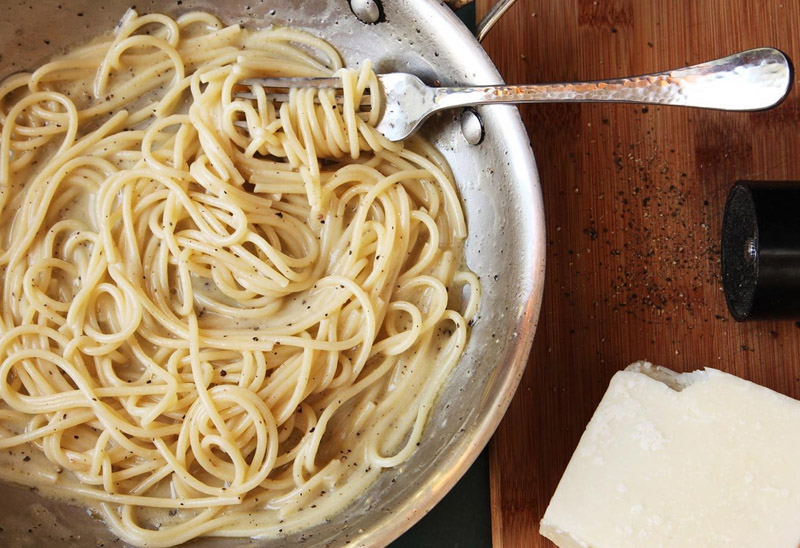 What's the hard part? The creaming, of course. Many have tried, like us, to make it at home, discovering at their own expense that making cheese and pepper wrong is a matter of seconds. You can switch from an excellent dish to a pile of pasted pasta with the same ease with which you drink a glass of water. Why? Because the cacio della cacio e pepe cheese easily becomes a sticky and very salty mass if the creaming is wrong. There are various schools of thought and various methods, those who finish cooking pasta in a pan with cheese and pepper, those who make a cream with pasta cooking water, cheese and pepper, and those who combine the ingredients once the pasta is drained . One thing is for sure, cheese, cheese, it must never melt completely.
Everyone has his own method, surely, as everyone has their own type of pasta for cheese and pepper . Who prefers the "tonnarello" and who the simple spaghetti.
Our personal preference goes to simple spaghetti. Even the egg tonnarella is perfectly timed but in our opinion, it further weighs down the already rich dish. So, in our opinion, simple pasta is better.
Now we see, always according to our unquestionable judgment, where to eat the best cheese and pepper in Rome . We list the 3 best restaurants to eat Roman cheese and pepper:
3) Flavio at Velavevodetto.
Heir to Maestro Felice in Testaccio, Flavio opened his own restaurant, always in Testaccio, of the highest quality, where you can taste one of the best cacio e pepe in Rome. From Flavio the cacio e pepe is served with Tonnarello. To get from Flavio starting from our Boutique Hotel Alpi to Termini station just take the metro B, a few steps from us.
2) Roscioli Salumeria with Kitchen.
Also from Roscioli the Cacio e Pepe is served with the tonnarello but it is still one of the best cacio e pepe in Rome. Roscioli's recipe actually includes 3 caci (a mixture of 3 cheeses, pecorino romano, pecorino di fossa di Sogliano and Pecorino di Moliterno) and 3. Easy to reach from our Hotel in Termini.
1) From Francesco to Piazza del Fico
Here we ate what, in our opinion, is the most faithful and good reproduction of Roman cheese and pepper, served with simple spaghetti (so we probably got influenced by this particular). Excellent and slightly creamed, light and tasty. Directly in the center of Rome, next to Piazza Navona, a perfect location to then continue the evening among the beauties of Rome.
Enjoy your meal!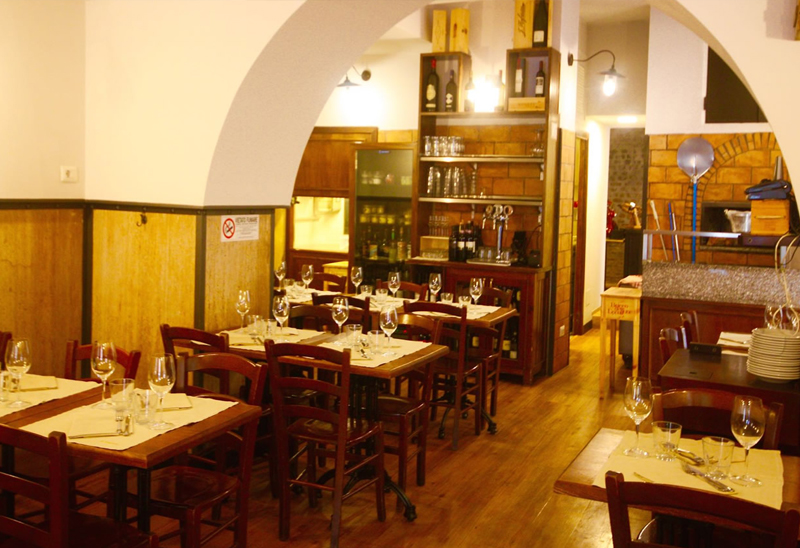 BOOK NOW
LANG
Italiano
English
Deutsch
Português
Español
Arrivo

7

APRILE

Partenza

7

APRILE

Camere

1
BOOK NOW
Powered by HermesHotels