We confess to you that seeing Rome as empty, as it may never have been, is a great blow to our heart. Often his dynamism, his frenetic and eventful being, made us want a moment of calm … We miss festive tourists and Romans, including the more rowdy ones.
Of course we didn't expect to see images like these: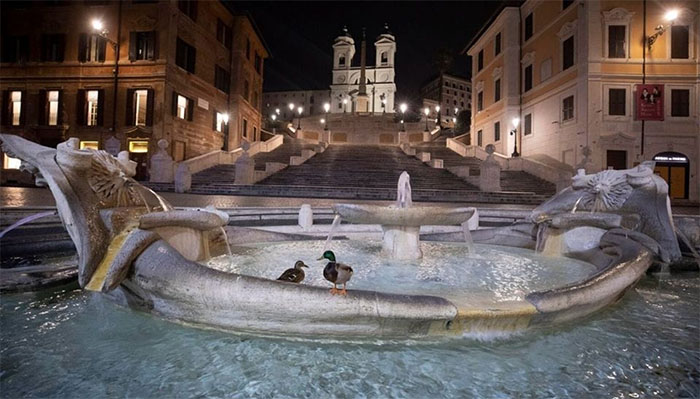 Wonderful in fact, and unrepeatable at other times, Rome never ceases to fascinate us despite everything.
A city, a nation, a continent, Europe, at rest, as if we were all hanging in limbo waiting to be able, again, to spread our wings towards what we want, and to fly no longer only with fantasy.
For this reason we have created a Offer for your Hotel in Rome . We called it the Open Dates Deal. An offer that we are launching right now to allow our customers to plan calmly and without risk the day when we can travel again, a day that we expect is very close.
How does it work? Easy:
Hotel offer in Rome:
1) Book and pay the rate with a 30% discount
2) Can you come? We're waiting for you.
3) Do you still want to wait? Cancel the reservation to do it again, keeping the credit and the 30% discount.
You decide when you want to come until February 2021.
Why is it convenient? Because by booking this rate you are guaranteed a 30% discount for one year. So when you decide to come you can do it at the lowest rate ever.
This offer is designed to allow all our customers to plan their stay in a Boutique Hotel in Rome with convenience and safety.
What are you waiting for, book now and travel whenever you want at unrepeatable prices and in complete safety.
BOOK NOW
LANG
Italiano
English
Deutsch
Português
Español
Arrivo

7

APRILE

Partenza

7

APRILE

Camere

1
BOOK NOW
Powered by HermesHotels