Christmas in Rome, as you can imagine, recalls ancient traditions, that crazy but true, are still alive, almost unchanged. Rome is the capital of Christianity, home of the Pope, that is also its bishop. But before becoming even "only" bishop of the Eternal City, the Pope was its "King", for more than 1000 years, starting from 752 A.D, with the constitution of the Papal States, to end with the Capture of Rome in 1870 ( The famous Porta Pia Breach, 2 minutes away from our Hotel Alpi).
Over a millennium of traditions, strongly shaped by Christianism/Catholicism, are nowadays deeply-rooted in the social life of people in Rome, connecting them with the city even more. Christmas is one of these traditions, and along the centuries Christmas Eve hasn't stopped from being a fundamental family event for Romans. Naturally the feast was celebrated having dinner with all the family, with a special menu, still existing today, starting from the top element of Christmas Eve: fish. The 24th December in Rome, normal meat that is not fish is not eaten, tradition that today is still vivid with the hard to understand way of saying for the rest of Italy, "Fare Vigilia", meaning to avoid these kind of food in this date.
To say the truth, the ban on "meat" has origin in the catholic traditions and concerned all the Fridays and Christmas Eve, a penitence act. This prohibition was smartly bypassed introducing the fish meat in the menu.
But what were they used to eat (and what are we still used to ) during Christmas Eve dinner? Let's go in order.
It was tradition to start the morning of the 24th December with the "Cottio", that is nothing but the fresh fish auction that was held at Portico D'Ottavia, the Jewish Ghetto of the city. The auction begun at down, and was a kind of feast where restaurateurs, wealthy roman families and storekeepers were used to go to buy the raw materials for their dinners. Afterwards, the Cottio was moved, in order to preserve the monuments, arriving at the Mercati Generali of Via Ostiense, where the tradition lasted up to few decades ago.
First in the evening were the starters: olives, marinated fish and Comacchio's eels.
After that, a typical dish from the roman tradition, Pasta with Tuna ( or with Arzilla's broth or spaghetti with clams).
To continue, there was salted codfish with pine nuts and Zibibbo, together with fried artichokes, broccoli and pippin apples, all exclusively in batter.
To follow, there was the traditional roman desserts, the torrone and the PanGiallo.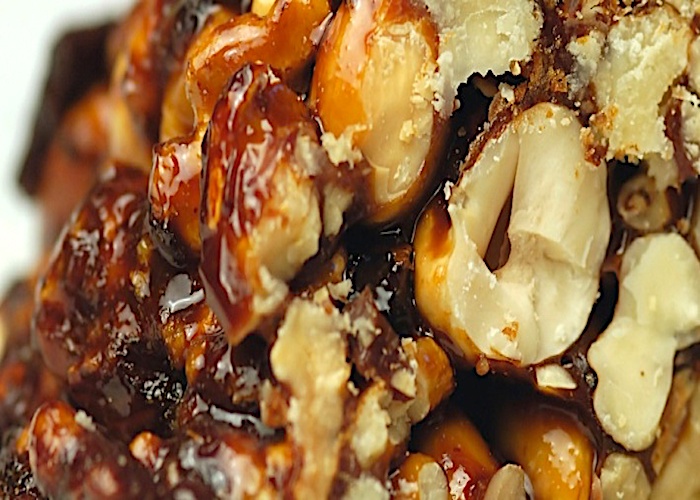 An interesting menu to be, for the catholic tradition, "la cena di magro" ( the slim dinner).
After dinner everybody was going to Mass, to celebrate the advent of Christ, particularly important the mass held in Santa Maria Maggiore,  few steps away from our Hotel Alpi. Naturally, the most prestigious dinners were in the noble houses, wealthy families… and the clergy, how Giuseppe Gioacchino Belli says in this poem:
Ustacchio, la viggija de Natale
tu mmettete de guardia sur portone
de quarche mmonziggnore o ccardinale,
e vvederai entrà sta priscissione.
Mo entra una cassetta de torrone,
mo entra un barilozzo de caviale,
mo er porco, mo er pollastro, mo er cappone,
e mmo er fiasco de vino padronale.
Poi entra er gallinaccio, poi l'abbacchio,
l'oliva dorce, er pesce de Fojjano,
l'ojjo, er tonno, e l'inguilla de Comacchio.
Inzomma, inzino a nnotte, a mmano a mmano,
tu llí tt'accorgerai, padron Ustacchio,
cuant'è ddivoto er popolo romano.
G.Belli

And presents? Presents in Rome were exchanged the 6th January, on the Epiphany, or as we say in Italy "La Befana". The custom of gifts coming from Santa Claus begun after the Second World War, coming from other countries' traditions. The 6th of January, day of Epiphany ( from the greek ἐπιφαίνω, I show myself), is the day when traditionally the Wise Men reached the newborn Jesus, to give him as gifts, gold, incense and myrrh. The word "Befana" is nothing but the slang of the dialectal word of "epiphany".
"Oltre a li ggiocarelli, a questi, s'aùsa a ffaje trovà a ppennolone a la cappa der camino du' carzette, una piena de pastarelle, di fichi secchi, mosciarèlle, e un portogallo e 'na pigna indorati e inargentati; e un'antra carzétta piena de cennere e ccarbone pe' tutte le vorte che sso' stati cattivi" – Giggi Zanazzo
(Oltre ai giochini, per i bimbi, si usa lasciare appesi alla cappa del camino due Calze, una piena di paste, fichi secchi, castagne essiccate, un cavallino e una pigna dorati e argentati; E un'alta calza contenente cenere e carbone per tutte le volte che sono stati cattivi).
It was said that the Befana was used to live in a small alley nearby Piazza Sant'Eustachio, between the Pantheon and Piazza Navona, where some parties where held at the time of Ephiphany. There were shops selling various merchandise and sweets. This tradition moved few steps away and nowadays it is organised in Piazza Navona, during the entire Xmas time.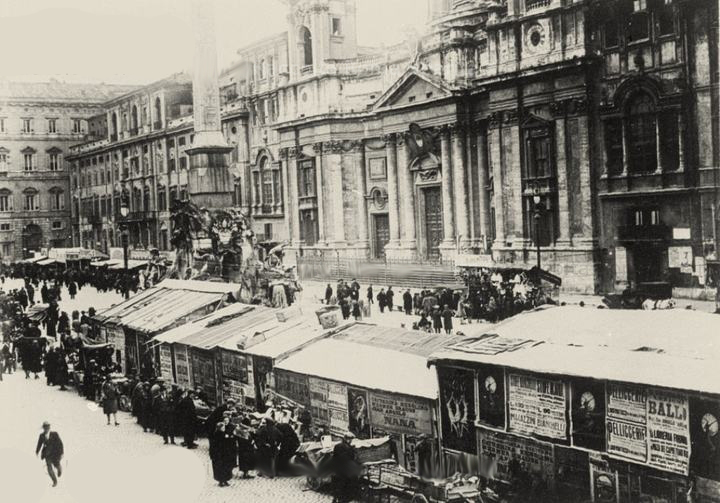 If you are curious to experience the millennial atmospheres of Rome, and its Xmas, we are waiting for you at our Hotel Alpi. We will assist you in the choice of your visits and experiences to have a Christmas like a real Roman.
BOOK NOW
book your Christmas in Rome
LANG
Italiano
English
Deutsch
Português
Español
Arrivo

7

APRILE

Partenza

7

APRILE

Camere

1
BOOK NOW
Powered by HermesHotels