Well that's difficult. Rome is arguably one of the most romantic city in the world. Every single building or monument tells of millennial love stories.
The choice is difficult, but here we will try to suggest you the 3 most romantic places in Rome, clearly according to our preferences. Just in case you are looking for a right, romantic place to create a delicate romantic atmosphere with your partner.
We warn you, they are not the usual romantic places in Rome. Yes it is true, the Trevi Fountain is romantic, but to find that intimacy that a couple needs you have to wait for 5 in the morning. Our 3 most romantic places in Rome have this in common, they are also little known and frequented.
The first "most romantic place in Rome" is.. :

1) Clivio Di Scauro (Piazza di Santissimi Giovanni e Paolo)
A marvelous walk, especially at sunset, which leads from the Celio hill with its "Navicella" (little ship monument) to Via dei Fori Imperiali which connects the Colosseum with the Circus Maximus in the middle of the Domus Aurea.
A fascinating old roman street between churches and gardens, you will pass under ancient arches to reach the stairways of the church San Gregorio al Celio. It is a magical and yet little frequented place, ideal for having that intimacy that a romantic walk requires.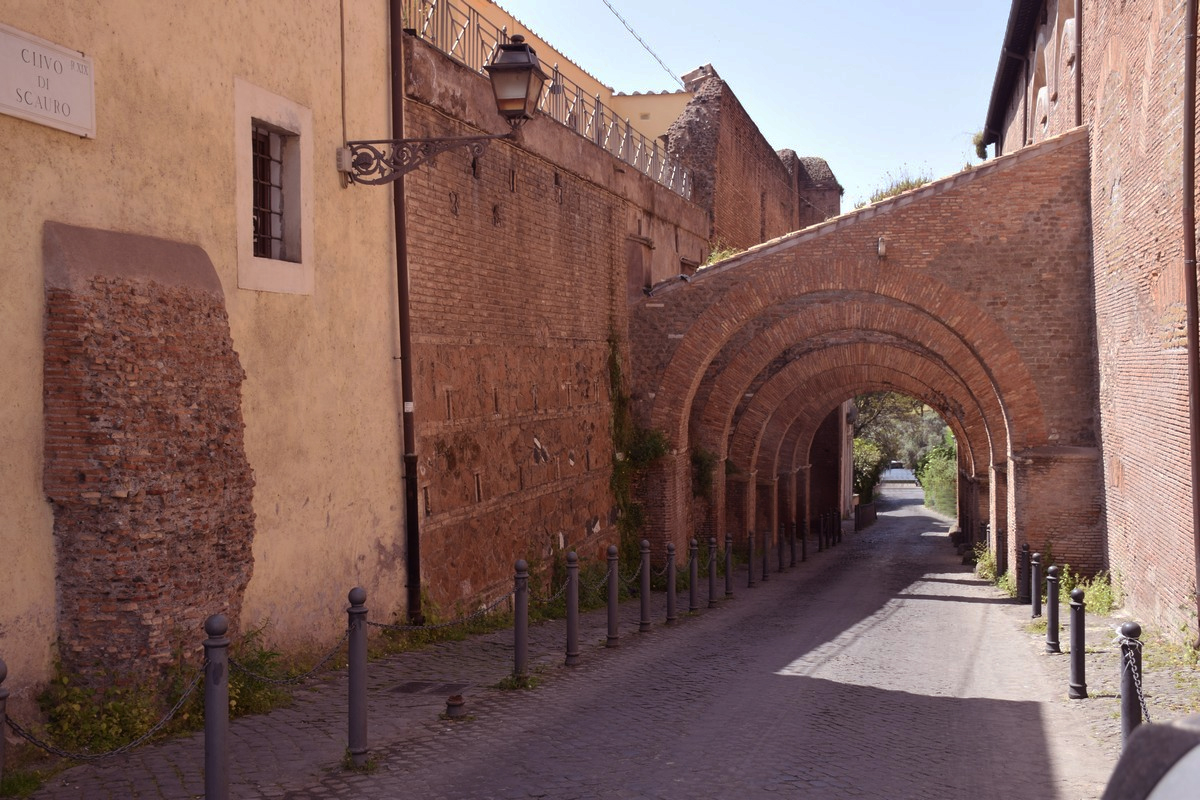 2) Via Del Tulliano (Roman Forum)
Very central area of Rome and still little known. This enchanting little street starts from Via dei Fori Imperiali to enter the Forum between imposing churches that separate the famous street of Rome from this small terrace over the Roman Forum. From this corner of Rome you will be just a few meters from some of the most majestic and beautiful monuments of Rome, with the company of only a few people who like you will be lucky enough to enjoy this magnificent view and that enchanted silence.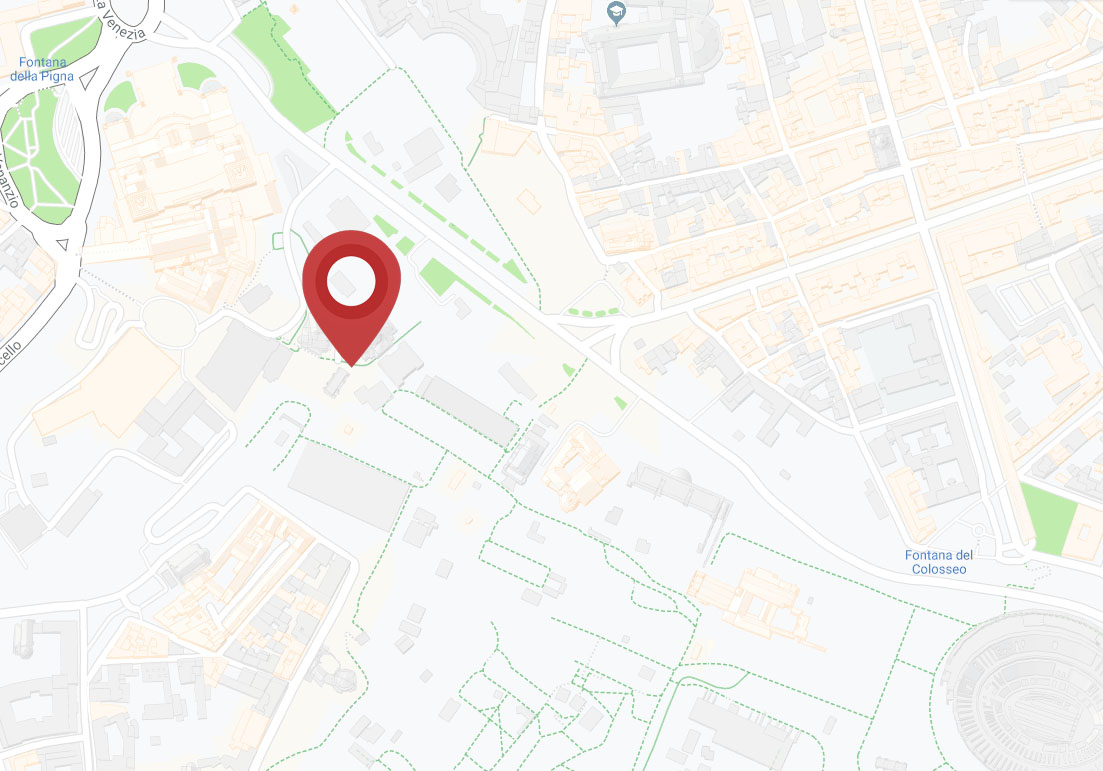 3) Gianicolo and Chiesa di San Pietro in Montorio
Gianicolo is actually a very well-known romantic place in Rome. However we will try to give you some original ideas and visit this romantic place. You have to walk for about 15 minutes from the Trastevere district to get on the Gianicolo hill. Going up from Via Garibaldi you'll arrive at the church San Pietro in Montorio, famous for the temple built by Bramante. A hidden jem.
After visiting this little secret of Rome you can climb a little further to reach the paola water fountain, famous for the movie "La Grande Bellezza", winner of the Oscar award. From here, through the gardens of the Gianicolo, you can go to the famous terrace from which you can see all of Rome, its hills and its incredible and unique beauties.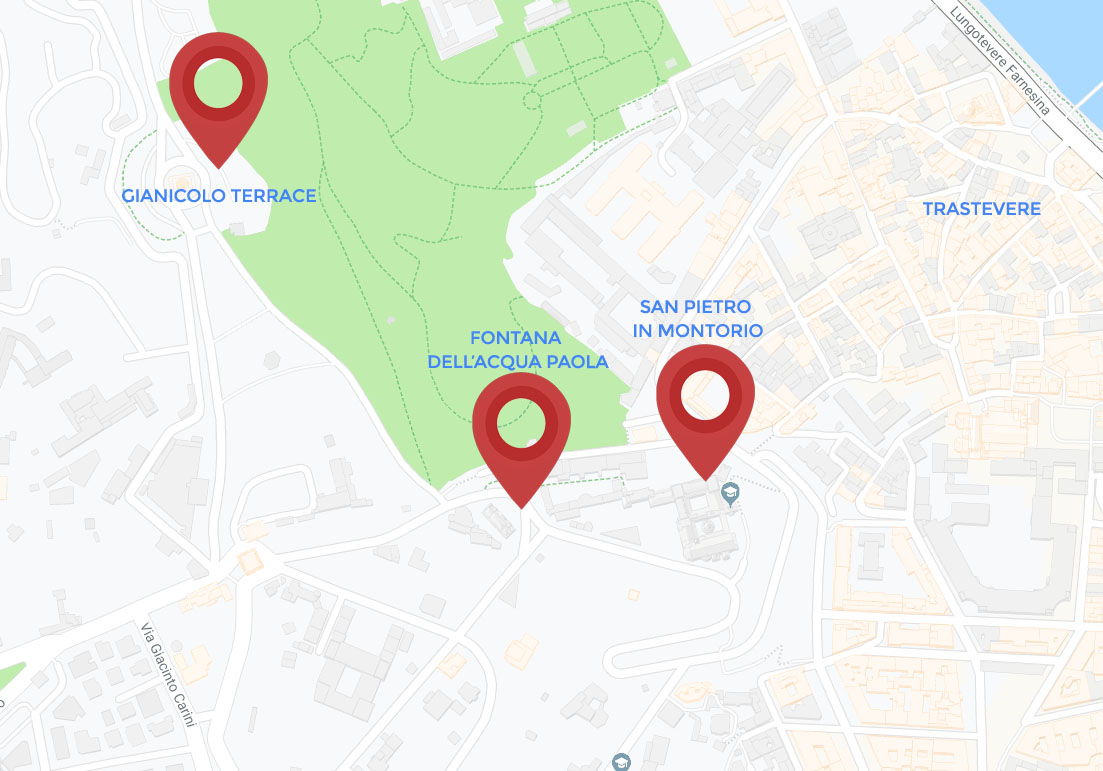 These are the 3 most romantic places in Rome, according to our tastes. Each of these places reminds us of beautiful moments spent between "the moon and the city of Rome".
Are you planning to organize a romantic getaway with your partner?

Let us know and we will let you find a romantic surprise to start your stay in the best way.

We are sure that whatever you want to say, give or propose to your partner, Rome will be your ideal shoulder.
BOOK NOW
LANG
Italiano
English
Deutsch
Português
Español
Arrivo

7

APRILE

Partenza

7

APRILE

Camere

1
BOOK NOW
Powered by HermesHotels